Premarital Counseling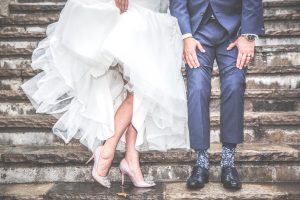 You and your fiancé may have made the decision to "tie the knot," and have started the whirlwind process of wedding planning with the associated details of guest lists, budget, venues, attire, food, officiant, etc. As you work through decisions about wedding day details and costs, be sure to add premarital counseling to your list. Much more than other wedding preparation tasks, premarital counseling is an investment (not another expense} in building the foundation for a fulfilling, effective, and enduring relationship.
You and your significant other might be in another situation, the uncertain "pre-engagement" stage, more aware of some relationship challenges such as communication and personality styles, or unresolved issues in your respective histories. To learn about how potential obstacles can be turned into opportunities for growth, and making important life decisions, the same steps and resources associated with a pre-marital counseling process can be modified to fit your personal needs and goals.
Whatever the stage of your relationship with your prospective life partner, you can benefit from couples/relationship counseling services from a licensed professional counselor. This can help you both objectively assess the dynamics of your relationship, understand important features of style and developmental history, and learn new ways to resolve differences and build on the core strengths of your relationship with each other.
My work with couples includes use of the Prepare/Enrich relationship assessment tool, temperament style preferences such as the Myers-Briggs, and IMAGO communication techniques. Use the Contact form to schedule an initial phone or video call, and we can discuss how you and your fiancé/partner can benefit from these types of resources and services.