Staff Profile
Robert Castle, M.S., LCPC, NCC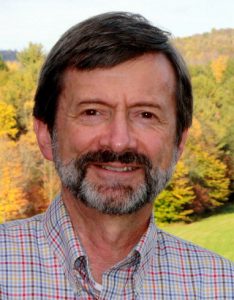 Professional Summary:
Licensed Professional Counselor with broad experience delivering group, family and individual therapy, including dually diagnosed adults and at-risk children/adolescents.
Professional interests include couples / family therapy, career counseling, cognitive therapy, solution-focused / strengths-based interventions, Imago techniques, and spiritual integration.
Previous career experience in human resource management included nine years in social services and four years in higher education administration.
M.S. Counseling Psychology, Loyola College, M.S. Business, University of Baltimore, and B.A English and Psychology, Hobart College.
License and Certifications:
LCPC from Maryland Board of Professional Counselors & Therapists (#LC4164)
PC from Pennsylvania Board of Social Workers, Marriage & Family Therapists, and Professional Counselors (#PC014715)
Board-Approved Supervisor (Certificate # 683)
National Certified Counselor (NCC) from National  Board of Certified Counselors
Bob's counseling style and techniques have been strongly influenced by certified training in Brief Strategic Family Therapy and Imago couples therapy, along with clinical experience helping individuals and their families recover from substance abuse and mental health conditions.
Before making a mid-life career change into the counseling field, Bob was a certified (PHR/SPHR) human resources director for 25 years with several local and multi-state organizations. He uses his combination of human resources skills, familiarity with business world realities, and mental health counseling skills to help clients manage employment stressors and career hurdles.
Bob serves the board of the LCPCM (LCPC Association of Maryland) with development of  training and networking resources for LGPCs. He has also delivered training classes for the Maryland Counseling Association and the Maryland Career Development Association. In addition to operating Collaborative Counseling, LLC, he serves on the clinical staff of Renewal Counseling Center, Inc. in Perry Hall, MD.
"I am extremely thankful for every opportunity I find to collaborate with my clients in helping them reach their personal and professional goals, using the knowledge and life experiences I have gleaned from my education and career adventures."