Couples, Marital & Family Counseling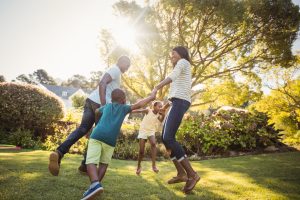 We are relational beings, living in connection to interpersonal and dynamic emotional systems. How we interact with the most significant people in our lives (partner, spouse, children, parents, etc.) can sometimes lapse into unpleasant patterns and powerful undercurrents of action-reaction, negative group-think, and counter-productive communication methods. Restoring and sustaining a sense of effective functioning, wellness and harmony (shalom) within relationships can be aided by engaging the services of a professional counselor with a family systems approach.
With couples and families, I view my role as becoming a temporary guest within the personal space of your emotional system. As we establish our mutual comfort and open rapport together, our sessions become a naturally at-ease setting for practicing clear, respectful and empathic communication. Basic assessment tools are helpful to understand temperament types (Myers-Briggs) and love languages. With couples, I also make use of IMAGO therapy concepts to help partners understand the influence of childhood experiences on adult relationships, along with restorative dialogues in session to enhance authentic connection with your partner.
Use the Contact form to schedule an initial phone call, and learn about how your personal and family relationship patterns can benefit from these types of services.