Career Counseling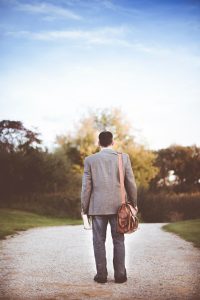 Are you managing your career path or being controlled by the circumstances of your job?
You might be feeling burned-out, bored, or over-whelmed by your current employment, perhaps under-employed without personal growth or over-employed with excessive stress and time demands.
You might be disillusioned or stymied by your job search efforts, an apparent lack of opportunities with no distinct sense of direction or how to make headway.
You might also find yourself in the midst of a "career crisis," suddenly unemployed, on the verge of being terminated, or in the midst of a toxic work situation involving harassment, bullying, political pressures, untenable demands, or losing sleep over whether and how to "blow the whistle" about illegal or unethical business conditions.
If you are dealing with any one or more of these conditions, you can benefit from career counseling. A professional counselor can help you systematically assess your strengths, Myers-Briggs temperament-type, sense of meaning/purpose/calling, vocational experiences and competencies, and education options. Subsequent steps involve identifying potential career paths and actively researching these by developing an effective resume, marketing plan, informational interviews, and a sustainable pattern of evaluating the results of your research with a keen eye for "asking the next question" through best available channels.
If you are facing a career "crisis" or urgent need to make critical decisions about your employment, a counselor with human resources experience can help you weigh your options in a thoughtful, strategic manner, clarifying priorities and practical next steps. These might include how to obtain legal advice, negotiate with current or prospective employers, and evaluate the nuts and bolts of unemployment, severance pay, and other benefits.
If your career or employment situation is adversely affecting your emotional and relational health, perhaps eliciting symptoms of depression or anxiety, a career counselor with licensed clinical skills can also assess if you could benefit from therapy and help you obtain more specialized services.
Use the Contact form to schedule an initial phone call, and discuss how to obtain these types of services from Robert Castle at Collaborative Counseling, LLC.