Career Counseling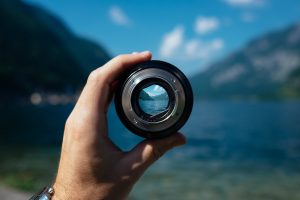 How has your career and employment situation been impacted by the Covid-19 pandemic and its ripple effect on our economy? You might be unemployed, at risk of being terminated, dealing with the stress of teleworking, or facing difficult decisions about protecting your health in a job with front-line public contact.
You might be feeling over-whelmed by your current job, perhaps under-employed without personal growth or over-employed with excessive stress and time demands. You might also be disillusioned by your job search efforts, lacking a clear vision of meaningful direction or how to explore options.
If you are dealing with these types of critical challenges to your career, a licensed counselor with human resources management experience can help you weigh your options in a thoughtful, strategic manner, clarifying priorities and practical next steps. These might include negotiating with employers, working through the nuts and bolts of separating employment  (unemployment benefits, severance pay, references) and/or considering options such as early retirement, a career change or alternative/part-time employment.
If your career or employment situation is adversely affecting your emotional and relational health, perhaps with symptoms of depression or anxiety, a career counselor with licensed clinical skills can also assess how you might benefit from therapy and obtain more specialized services.
My approach to career counseling has been shaped by my own career journey through the fields of human resource management and mental health services, and greatly aided by mentoring, higher education and professional networking.
After using basic assessment tools (for temperament types and interest preferences) as a useful starting point, my career clients seem to gain the most value from creative and collaborative dialogue with an objective advisor/consultant.
A typical consulting process involves identifying viable career avenues to research, reviewing the data in subsequent sessions, forming several working "hypotheses" that capture major themes, and "asking the next question" for continued research. This foundation supports the practical steps of developing your marketing materials (effective resume, cover letters, online content) and conducting informational interviews, then hunting down and securing the best opportunities.
If this type of career consulting process is appealing, you can use the Contact form to schedule an initial phone or video call. I look forward to discussing how my background and services can help you manage the challenges and opportunities of your current situation and make progress towards your career goals.