Training & Organizational Development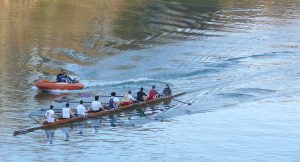 As an owner or principal manager of a company or organization, whether large or small, you are acutely aware of how the overall success of your operation is linked to the morale, attitudes, competency, and effective functioning of your entire team of staff members. This can include supervisory skills, performance management, work place atmosphere, collective attitudes, team collaboration, customer service skills, and conflict resolution competencies, to name but a few.
Robert Castle is able to combine his broad human resources management experience with his clinical counselor skills to deliver customized training and consulting services that address the core needs of your management team, rank and file employees, or owner/partner group. These services can be delivered in leadership meetings, lunch hour classes, half day or full day seminars.
If you would like to arrange a phone conference to discuss these services, use the contact form to start a conversation.
Here are some examples of the types of training needs and topics that can be addressed with customized training services from Collaborative Counseling:
Conflict resolution and alternative dispute resolution (ADR) techniques;

Maintaining or improving the cultural sensitivity and manifest civility of an organization from leadership to front line staff;

Managing difficult employees;

Equipping supervisors to administer performance reviews and disciplinary counseling;

Effective use of EAP (Employee Assistance Plan), management referral, and critical incident debriefing resources;

Reducing stress factors (personal and work place) that affect health, morale;

Using Myers-Briggs temperament factors to resolve conflicts and help teams thrive;

Assessing and adjusting organizational factors (internal culture, structure, reporting lines, management styles, etc.) that influence mission attainment;

Preparing for or recovering from layoff, merger, or re-organization events;

Enhancing staff and career development resources.